The 8th International Advanced Course on Injury Biomechanics
Date
12 June 2023 08:30–16 June 2023 15:30
Place
Chalmers Campus Lindholmen (room Delta at Forskningsgången 4), Lindholmen Science Park Gothenburg, Sweden

We are happy to be able to offer our partners the opportunity to participate in the International Advanced Course on Injury Biomechanics, that will be offered again this summer for the 8th time! This course will introduce the participants to intermediate and advanced topics in the field of injury biomechanics.
The subjects covered this week will include historical, contemporary, and emerging biomechanical science, injury risk functions, test devices, and regulations in car safety and sport. We are targeting the course towards graduate students, safety engineers, researchers, biomedical engineers, and those interested in injury biomechanics.
The unique aspects of the course will involve active and open discussion with researchers and lecturers, interactive crash case reviews, a visit to crash test facilities, and networking with others within your field. You will gain the most benefit from this course by actively engaging with your fellow course participants and instructors during the lectures, breaks, and lunches. This is a relaxed and friendly environment!
The course is offered in collaboration with researchers and professors from the University of Virginia's Center for Applied Biomechanics, IIT-ICAI Comillas University, Chalmers University, Autoliv and other international leaders in the field. Beta CAE is proud sponsor of the course!
We are looking forward to welcoming you in Gothenburg!


AGENDA
Day 1
Get introduced to the field of injury biomechanics, and learn about injury scales, current epidemiology, and the physical and computational tools that are used in safety research.
Day 2 & 3
Go in depth on specific body regions and learn anatomy, biomechanics, injury criteria, and fundamental experimental data about the human body. Also learn from experts in real-world crash investigations. Take a factory tour at Volvo Cars or visit the Volvo museum.
Day 4 & 5
Learn about how injury biomechanics research is used to design safer vehicles and protective equipment. Visit the Autoliv Crash Test facility and enjoy a dinner with your fellow course members.
See the detailed agenda in the event information below!
REGISTRATION
Welcome to register here prior to June 1! The number of seats are limited.
Course fees
Registration: 14 000 SEK (incl VAT 17 500 SEK, appr 1600 Euro)
Student: 5 000 SEK (incl VAT 6 250 SEK, appr 570 Euro)
SAFER partners get 1000 SEK discount!
Please note that all delegates are required to pay Swedish VAT on the registration fee (25%). Swedish tax legislation requires delegates to pay their conference fee including Swedish VAT, which may be reimbursed according to specific regulations. If you are from a country in the EU area, please search for refund of VAT at your tax office, in your home country. For questions regarding VAT-refund, please contact Swedish tax office at e-mail: stockholm@skatteverket.se
INSTRUCTORS
Dr. Jason, 

Forman, 

University of Virginia

Dr. Francisco 

Lopez-Valdes, 

Comillas

University

Dr. Matthew 

Panzer, 

University of Virginia

Dr. Bengt 

Pipkorn, 

Autoliv

Dr. Mirko 

Junge, 

Volkswagen AG

Dr. Jolyon Carroll, 

Autoliv

Dr. Madelen Fahlstedt, 

Mips

Dr. Lotta Jakobsson, 

Volvo Cars

Dr. Maria

Segui

-Gomez, 

Consultant

Dr. Mats

Svensson, 

Chalmers University

ABOUT THE SPONSOR
BETA CAE transformed the CAE community by introducing revolutionary software tools and practices into Simulation & Analysis processes almost 30 years ago. We first established our reputation in the Automotive sector and today our solutions are deployed in the Aerospace, Defense, Biomechanics, Electronics, Energy and other Industries.
A proud partner of SAFER, BETA CAE fosters and actively participates in research initiatives that enhance knowledge in Human Body Modeling and Protection. We understand the complex mechanics of the Human Body and the importance of an accurate simulation model to the identification and assessment of induced injuries. We utilize this knowledge to develop and deliver effective tools for the biofidelic positioning of HBMs into a wide spectrum of impact scenarios, and for the understanding of the respective injury mechanisms on all road users. We extend our warm welcome to the participants of the 8th International Advanced Course on Injury Biomechanics and wish everyone a successful event. Read more about BETA CAE here!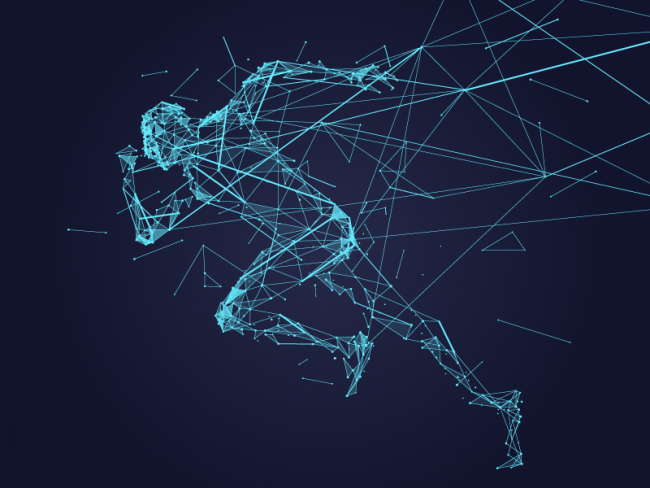 Info
Email
malin.levin

[at]

chalmers.se