GLAD - final event
Date
22 September 2022 10:00–12:00
Place
SAFER, Lindholmspiren 3A, room Bohlin or TEAMS

Welcome to learn about the findings in the GLAD-project!
The GLAD-project (Goods deliveries under the last mile with automated delivery vehicles) is a research project that has explored different aspects of the potentials and challenges with automated delivery vehicles (ADV), such as business use cases, interactions with humans in different contexts and legal and policy aspects of future ADV. The overall objective has been to develop knowledge and insights about the prerequisites, requirements and challenges that need to be addressed to make deliveries with ADV efficient, safe and accepted. The project has been a joint research project with RISE (coordinator), Halmstad university and the industry partners Aptiv, Clean Motion and Combitech. The project has been partly financed by Trafikverket (Swedish Transport Administration). 
In this final seminar we will present and conclude the results from the GLAD-project.
Agenda:
10.00-10.10: Welcome and Introduction 
10.10-10.25: How do people understand ADV's driving behaviour and intention in an urban context?  (Jonas Andersson, RISE)
10.25-10.35: eHMI – is it necessary? Design guidelines and examples (Mikael Söderman, RISE)
10.35-10.50: People's understanding of eHMI and ADV in a terminal context. (Mikael Söderman, RISE)
10.50-11.05: Control Room  (Gustaf Bergström, Combitech)
BREAK 5 minutes
11.10-11.25: ADV feature design and implementation (Rasmus Clasen, Aptiv)
11.25-11.40: Brief outlook on the ADV-market: When will it come and where does it fit? (Christoffer Sveder, Clean Motion)
11.40-11.55: ADVs – What kind of vehicles are they? Legal and regulation matters (Kristina Andersson, RISE)
11.55-12.00: Round up
Registration: If you attend online there is no need for registration, just use the Teams link, if you attend physically you are welcome to register since the number of spots are limited: https://fm.webforum.com/safer/form.asp?sid=254584078
The seminar is in conjunction with Lindholmen Open Day (https://www.lindholmen.se/en/event/lindholmen-open-day-2022) which is a full-day event at Lindholmen for networking and to show and promote successful collaboration between different actors – and GLAD-project is a good example of collaboration between industry, research & development. We will also have a booth and show some of the ADV-prototypes that have been developed and used in the GLAD-project. 
Welcome!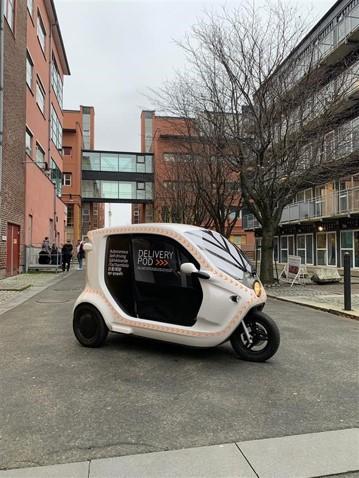 Info
Email
mikael.soderman

[at]

ri.se