How will a safe transport system look like in the future according to the Safe System Principle?
Date
26 January 2023 09:00–11:00

Welcome to a SAFER event and discuss how a safe transport system will look like in the future according to the Safe System Principle!
At what speed will we be able to move safely in road traffic in the future? In order to achieve the goal that no one should die or be seriously injured in road traffic, the speed must be adapted based on the human ability to handle a collision with the help of protective equipment. A group of SAFER researchers have made an assessment of what may be considered permissible and technically possible with preventative and protective safety systems among the safest new cars in 2030. 
Welcome to join our event on this topic, learn more and discuss! Safe speeds for frontal and side collisions for passenger cars as well as collisions of passenger cars with trucks, motorcycles, cyclists and pedestrians will be discussed in this event.
The event will be arranged in hybrid form – you can either join us at SAFER at Lindholmen Science Park or online. For those of you that attend online a networking fika will be included in the program. Matteo Rizzi, the Swedish Transport administration, will lead the discussion.
Please register your attendance here prior to January 24!
Welcome!
Please note that this event is for SAFER partners only!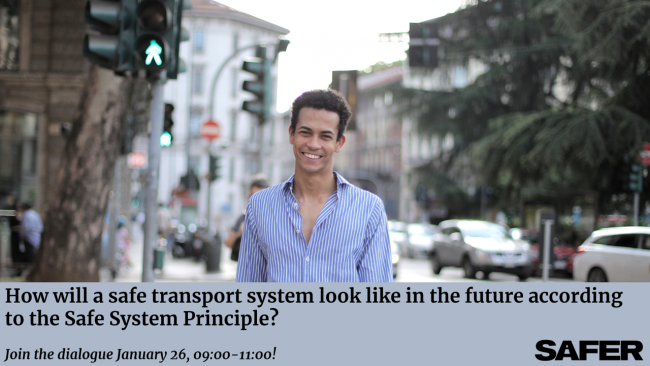 Info
Email
malin.levin

[at]

chalmers.se