SAFER Thursday lunch seminar: EuroNCAP
Date
2 February 2023 12:00–12:45
Place
SAFER Office & Microsoft Teams
Welcome to a SAFER Thursday lunch seminar! This week Rikard Fredriksson from the Swedish Transport Administration will give and update on Euro NCAP. 
Euro NCAP roadmap 2025-2030
Speaker: Rikard Fredriksson, Senior Advisor, Swedish Transport Administration
Trafikverket was one of the founders and is still one of the driving forces in Euro NCAP. It has been a success story pushing car safety to levels well above regulation and is one of the key reasons we have been able to reduce road fatalities to record low levels. The bar is continuously raised with new areas or increased requirements every 2-3 years. Although delayed by the pandemic we have in Euro NCAP worked hard the last years to develop the next steps, based on accident needs and expected technical feasibility. In December, the roadmap for the upcoming 5-year period was published with many new areas for passenger cars as well as extensions into other vehicle types. This presentation will give an overview of what we can expect. 
__________________________________________________________________
 
All SAFER Thursday lunch seminars will be held at the SAFER office and online, via Microsoft Teams, exclusively for SAFER partners. Missing your invitation, please contact Mikael von Redlich.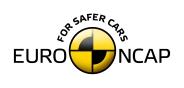 Info
Contact
Mikael von Redlich
Category
SAFER Thursday lunch seminar