EXTERNAL HMIS - IN DEPTH DISCUSSION ON COMMUNICATION AND INTERACTION WITH FUTURE VEHICLES
Date
29 May 2023 13:00–15:30
Place
SAFER (Demo Studio, Lindholmspiren 3A second floor) & Microsoft Teams
Welcome to attend a SAFER special event on External HMIs.
In today's dynamic and intricate traffic landscape, understanding and predicting each other's intentions is crucial to avoid conflicts. We rely on a myriad of communication signals like traffic lights, movement, eye contact, turn indicators and sound to navigate safely and efficiently. However, with the advent of automated vehicles, these signals are evolving. Some will vanish, while new possibilities emerge. How can we design automated vehicles to seamlessly integrate into traffic, without misunderstandings or collisions? Are additional external HMIs on such vehicles needed to bridge the communication gap towards other road users? These burning questions have lately captivated researchers, from academia to industry, as well as regulatory and standardization bodies.
Join this SAFER event where we look into the latest research and industry developments on the communication puzzle. Discover results from some recent studies in the field and engage in a deep-dive discussion with our panel of experts from Scania, VCC, Einride, VTI and RISE, among others!
Register here (please indicate if you plan to attend onsite at SAFER or online).
Agenda (preliminary):
Overview: State of the art in research, standardization & regulation (10 min) 
Azra Habibovic, Scania
Presentations: What are the results from recent studies telling us? (60 min)
Anna Sjörs Dahlman, VTI
Yanqing Zhang, Scania
Daban Rizgary, RISE 
Break (20 min)
Deep dive discussion – What are the current challenges and how do we advance the research field? (60 min) 
Anders Walter, Einride
Mikael Ljung Aust, VCC
Anna Sjörs Dahlman, VTI 
Victor Fabricius, RISE 
Yanqing Zhang, Scania
Don't miss out on this exciting opportunity to explore the challenges and research horizons that will shape future traffic interactions and communication! You are welcome to join either onsite at SAFER (Demo studio) or online with Microsoft Teams (please do not forget to sign up!).
Welcome!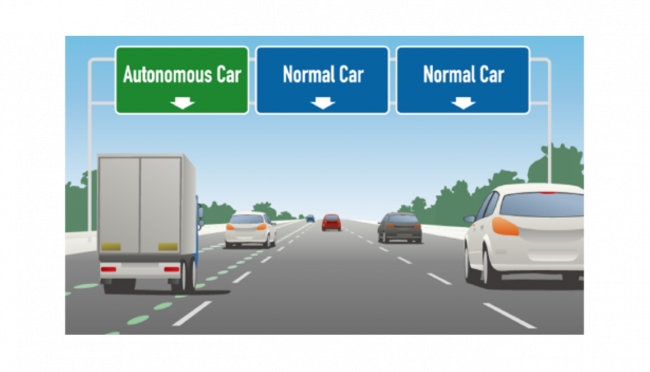 Info
Contact
Mikael von Redlich