The AI Enhanced mobility program, previous called AI driven mobility, is now entering the second phase. The project consists of two closely connected building blocks; sub-groups for specific mobility areas, in which SAFER leads the traffic safety focus group, and a closely connected competence programme for knowledge sharing. This strategic project focuses on bridging the knowledge gap that exists between needs owners and AI experts.  

Malin Levin, SAFER, is co-leading the focus group for traffic safety:
"We have as many as 22 SAFER partners engaged in this project and we can't recall we ever have had so many partners in the same project. We are very pleased with that we have been able to create a strong continuation in this project to further explore how AI can be used as a tool to improve traffic safety".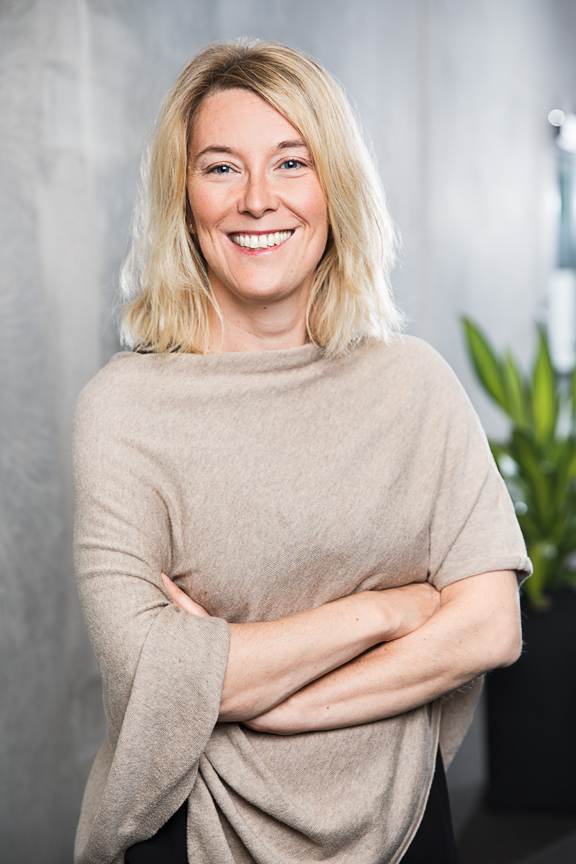 In the project's first phase, the potential of using AI to improve the efficiency and societal benefits in the mobility systems of the future was explored. AI is a driving technology for innovation, growth, and societal change, and in the long run, AI will change both the mobility and transport system as well as the society at large in a positive way. 

Bringing actors together to utilize the potential
AI Enhanced Mobility is an important catalyst for accelerating the development of AI solutions in the field of mobility. The project aims to create new collaborations and projects, increases AI knowledge in the field of mobility and create synergies with existing initiatives and resources. The project is based on active participation from all partners, a needs-driven approach and cross-linking of AI and mobility competences. In total, 38 partners are engaged in the project.

The overall goal of AI-driven mobility is to build experience, knowledge and create new collaborations in applied AI within the mobility sector to create conditions and solutions for sustainable mobility systems of the future. The AI-driven mobility project shall
Create increased knowledge and awareness of AI and its potential for the mobility sector.
Expand and build network of organizations from the field of AI and mobility, representing the private sector, academia and the public sector.
Develop a long-term plan for the continuation including financing, actors, etc.
Conduct a structured international outlook connected to relevant actors and projects to create possible synergies.
Develop a methodology for AI competence support for mobility actors.

Focus group for traffic safety
SAFER is leading the focus group that will join forces to create projects to connect AI expertise with traffic safety research. The target is to explore how AI can be used to increase road safety. New ideas and pre-studies will be developed in the group as well as to creating consortium and finding suitable financing for larger projects, based on the results in the first phase of the project.

Possible applications for AI in traffic safety and research

"During the first stage of the project, we identified several application areas where we see a clear benefit of applying AI methods", Malin says. 

Here are some examples of possible areas:
AI can help to effectively combine and analyze information from different data sources, e.g. cameras, laser scanners, weather stations and vehicles, in the traffic environment, which in turn can be used for example to help find spots with a higher risk for an accident, predict road maintenance, identify obstacles on the road and also to create a dynamic map of reality that can be used as a basis for urban planning or self-driving vehicles.
By analyzing large amounts of data with AI methods, it may be possible to predict traffic accidents and thus also be able to prevent them, improve vehicle functionality and its various driver support functions, share information between vehicles and warn other road users.
Aggregated vehicle data, processed by AI, from many vehicles can also identify safety risks and this in turn can provide input to traffic safety enhancing measures, such as traffic control, variable speed limits, access control, traffic signals, lane closure and diversion.
A safe and effective classification of the driver's condition is another possible area for AI to add value; identify fatigue, distraction and use of drugs and alcohol.
Predict intentions for people using the mobility system can also contribute to a safer environment and more optimized traffic safety systems.
Anonymisation: By using AI, you can automatically de-identify data from the traffic environment used in traffic safety research.
AI as an enabler for efficient freight transport and AI in public transport are the two other focus groups within the project. Also, there will be a group working with international outlook with the purpose to identify possible international collaboration opportunities, increase awareness of ongoing projects globally and to share knowledge and know-how across borders.

The project is funded by Vinnova through Drive Sweden's strategic funding. Lindholmen Science Park is leading the project and the current phase is ongoing until December 2023. The total budget is about 4 MSEK and about 2 MSEK is funded by Vinnova.
List of partners
1.    Asymptotic AB
2.    Chalmers Tekniska Högskola / SAFER
3.    China-Euro Vehicle Technology AB (CEVT)
4.    Consenz AB
5.    Embedl AB
6.    Halmstad University
7.    Iboxen
8.    Institute of transport economics
9.    Jönköping Kommun (Sbk)
10.    Lindholmen Science Park AB
11.    Linköping University
12.    Lund Universitet
13.    Malmeken AB
14.    Malmö Universitet
15.    Region Jönköping
16.    Region Örebro
17.    RISE AB
18.    DB Schenker
19.    Smart Eye AB
20.    SSPA
21.    Svanberg och Svanberg
22.    Swedish National Road and Transport Research Institute, VTI
23.    Swedish Transport Administration (Trafikverket) 
24.    Technolution AB
25.    Tekniska Högskolan i Jönköping
26.    The Train Brain
27.    Universes
28.    University of Borås
29.    University of Skövde
30.    Viscando AB
31.    VOI technology AB
32.    Volvo Cars
33.    Volvo Group
34.    WSP
35.    Västtrafik
36.    Zenseact
37.    ÅF Digital Solutions AB
38.    Örebro University