How can we jointly contribute to more children traveling safer in cars? What do the latest research findings say regarding child occupant protection? This is an important issue for SAFER's research agenda and we recently conducted a successful seminar to spread knowledge and discuss our common challenges.
September 21, 2022, 75 participants from 13 countries joined up for a whole day seminar on "Latest knowledge and future opportunities of Child occupant protection". Disciplines ranging from consumer information experts, academia, insurance companies to manufacturers of child seats, restraints and cars.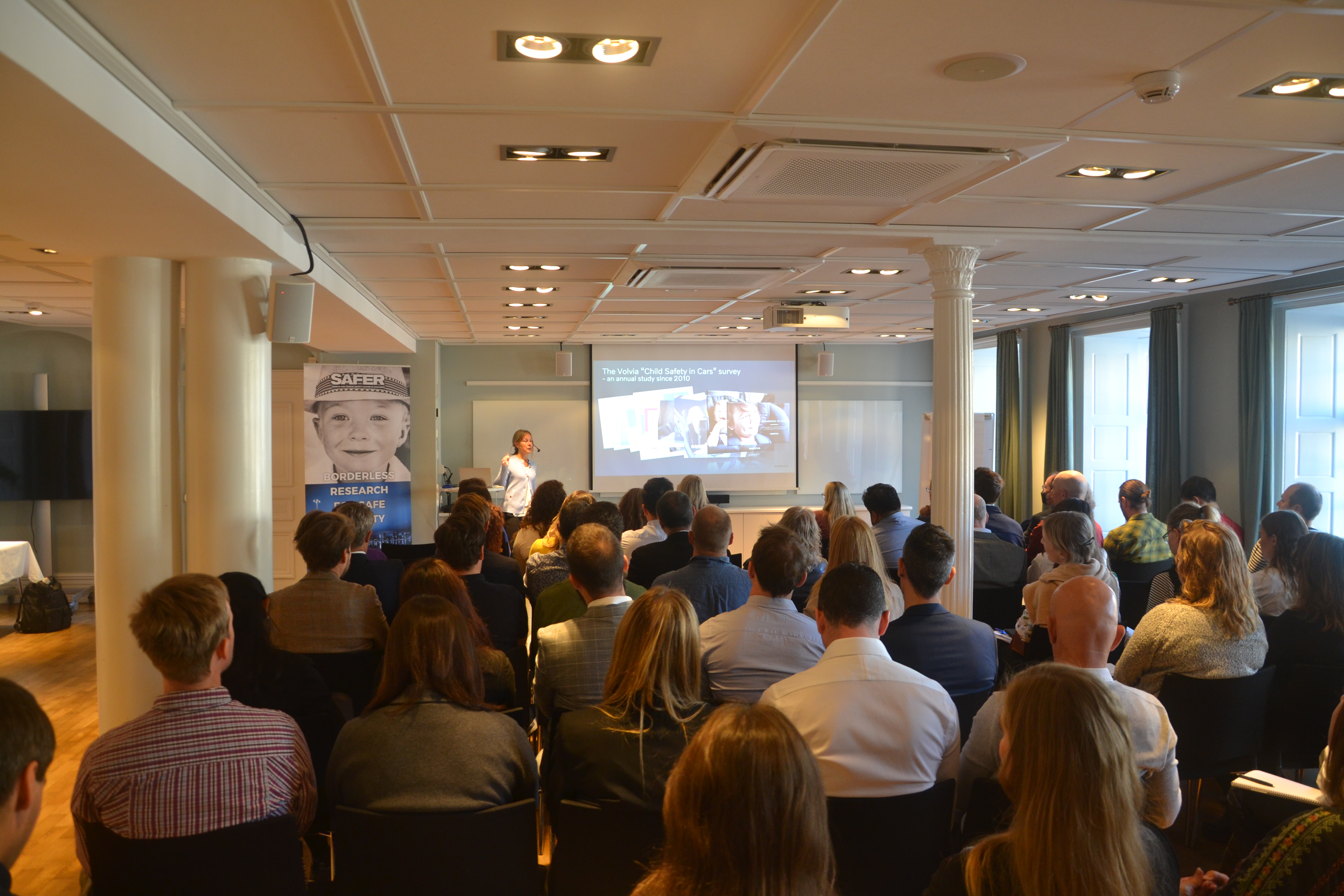 Organized by the SAFER associated FFI-project "Car Passenger Safety – to the Next Level", ten presenters representing three continents shared recent research and future outlooks. Moderated by Dr Kristy Arbogast, Children's Hospital of Philadelphia and the University of Pennsylvania, the participants were presented to studies on rearward facing as well as different areas for booster-seated children. The studies included user studies, CAE and physical crash test studies and future forecasting, such as understanding the needs as well as protection for child occupant protection in AD vehicles and increased degree of shared mobility.  
Fruitful multidisciplinary discussions took place on how to spread information to the users, the role of consumer rating programs and the next challenges including the tools such as human body models and the crash test dummies. 
Katarina Bohman, one of the senior technical experts at Volvo Cars and active in the SAFER community, summaries the seminar: 
"Starting 2009, this was the sixth international child occupant protection seminar that we have arranged within SAFER – so great to meet again and share current research".