Emergency care during ambulance transport: Naturalistic data from simulated type situations during driving at a test track
Period
1 April–30 June 2018
Project A-0033 within SAFER's Open Research at AstaZero Program.
The goal of this project is to design test scenarios, including associated tasks, that are as realistic and prototypical as possible, for use in ambulance simulator trials. The purpose is to collect naturalistic data for these purposes. 
A separate application for a larger project will be submitted to Forte, which includes developing and building an ambulance simulator. In this project, we want to enable safe and efficient training of ambulance staff under safe conditions, in cooperation between VTI and the Center for Teaching and Research in Disaster Medicine and Traumatology (KMC).
The ultimate goal for both projects is to improve road safety, work environment and patient safety.
The foremost goal of the the current project is safe ambulance transports.
1. Traffic safety for both the ambulance and surrounding traffic
2. Safety from an occupational environment standpoint, for the ambulance staff
3. Patient safety with regards to safe transports
A secondary goal of the project is to create an environment for innovation, by enabling safe and efficient training of ambulance personnel through a novel ambulance simulator.
The project is a pilot study in preparation for the development of an ambulance simulator. It includes developing scenarios and measuring techniques to measure the workload (mental and physical) of the ambulance personnel during the different phases of their work. That is why we intent to observe and measure their work and communication during a simulated patient transport. The data collection will be conducted on the test site AstaZero in order to collect naturalistic data during high-workload conditions in a safe and ethically sound environment.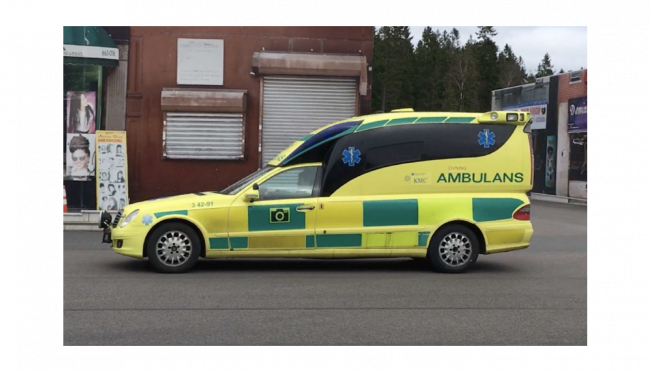 Short facts
Financier(s)
Open Research at AstaZero Program (RISE, Chalmers)
Partners
VTI
Center for Teaching and Research in Disaster Medicine and Traumatology (KMC)