IMPROVE TRAFFIC SAFETY THROUGH ADVANCED AND AD EVALUATIONS USING AI AND EYE TRACKING
Period
1 December 2022–28 February 2023
Today, about 60% of practical driving tests in Sweden result in failure. Also, about 25% of the population suffer from health conditions that can affect driving skills and require medical driving evaluations, but there is no way to do this in a systematic manner. The queues are long, and it usually takes about 8-9 months to get the evaluations done. During this time the driver may be at a higher risk for causing an incident. If it would be possible to get automatic driving evaluations using AI and eye tracking, this can fundamentally change the way the driving evaluations are conducted, thus facilitating new ways of conducting evaluations without the need of an expert in the vehicle. In the pre-study, researchers will investigate how eye-tracking in combination with AI could be used to, for example, see if a student is ready for a practical driving test or if a certain health condition would make a person less suitable to convey a vehicle safely. The researchers will look at whether tests could be automated, for example in a simulator. Using eye tracking can hence support our understanding about how we can predict intentions and navigate decisions. To conclude, improved driving evaluation methods can potentially change the way the driving evaluations are conducted, thus improving the traffic safety.
SAFER is leading the traffic safety focus group in AI Enhanced Mobility. Intention recognition has been identified as a core research question for this group. Our role is to support the pre-study to become a larger project and the findings made available for the partners.
Örebro University is leading this pre-study. Other stakeholders (RISE, VTI, Region Örebro Län (hospital), QTPIE and two driving schools in Örebro) will be part of a reference group.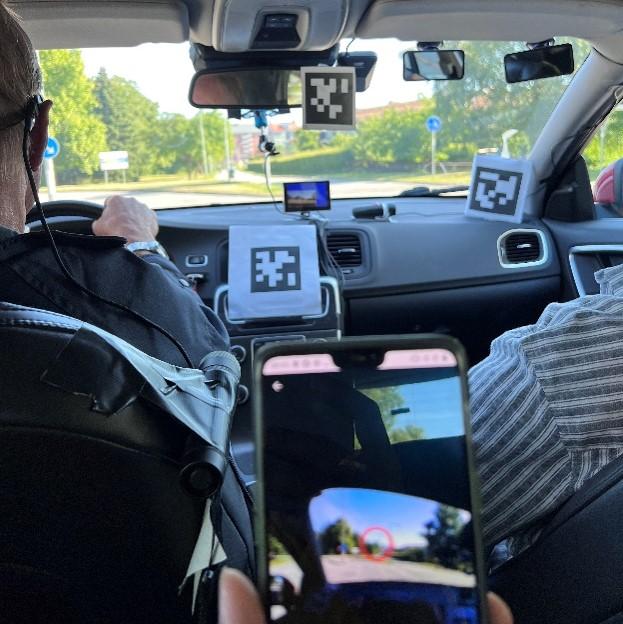 Short facts
Research area
Cross functional activites and projects
Financier(s)
Drive Sweden (Vinnova, Energimyndigheten, Formas)