SUNRISE
Period
1 September 2022–31 August 2025
Safety assUraNce fRamework for connected, automated mobIlity SystEms (SUNRISE) aims to pave the way for safe large-scale deployment of automated vehicles on European public roads. The scope is to define, implement and demonstrate the building blocks of safety assurance technologies and systems. It also aims at defining a harmonised approach to enable the massive deployment of highly automated vehicles.
Safety assurance of CCAM technologies and systems is a crucial factor for their successful adoption in society. Today, one of the biggest challenges for CCAM is demonstrating its safety and reliability in every possible driving scenario. Furthermore, certification initiatives worldwide struggle to define a harmonised approach to enable massive deployment of highly automated vehicles. In answer to this need, the SUNRISE project aims to develop and demonstrate a commonly accepted, extensible safety assurance framework for testing and safety validation.
SUNRISE will define, implement and demonstrate the building blocks of this safety assurance framework through harmonised and scalable safety assessment methodologies, procedures and metrics. The project consortium will work on tailored use cases, a federated European scenario database framework and its necessary data interfaces, and a commonly agreed simulation framework, including tools and interfaces. SUNRISE will work closely with CCAM stakeholders such as policymakers, regulators, consumer testing and user associations.
SUNRISE will further develop on the work carried out and methodologies initiated in the HEADSTART project, a previous EU-funded SAFER project. The main activities in this stage will be:
Bringing the needs of heterogeneous CCAM use cases
Defining a scenario-based database framework that will broaden the HEADSTART methodology
Holistically addressing the CCAM test scenario generation
Preparing the required tools for comprehensive testing – virtual and physical – taking into account robustness, scalability, interoperability, quality and standardization
Integrating functional safety and cybersecurity
Involving the use cases from the initial stages, acting as a guiding principle within the project.
The long-term goal of the SUNRISE project is to accelerate the safe deployment of innovative CCAM technologies and systems for passengers and goods by creating a demonstrable and positive impact on safety. This is in line with EU's long-term goal of moving close to zero fatalities and serious injuries by 2050, and the resilience of road and transport systems.
The consortium is coordinated by IDIADA and consists of 27 partners, where of Chalmers University of Technology and RISE are included in the SAFER partnership.
List of partners:
RWTH, CRF, Infineon Technologies (Germany), IDIADA, RISE, RENAULT ESPANA SA, Siemens Industry Software Netherlands B.V., TME, RENAULT SAS, UNITN, VIF, CONTINENTAL AUTOMOTIVE FRANCE SAS, Chalmers University of Technology, VICOM, TNO, ICCS, VeDeCoM Institute, BASt, CVC, ERTICO ITS EUR and AVL.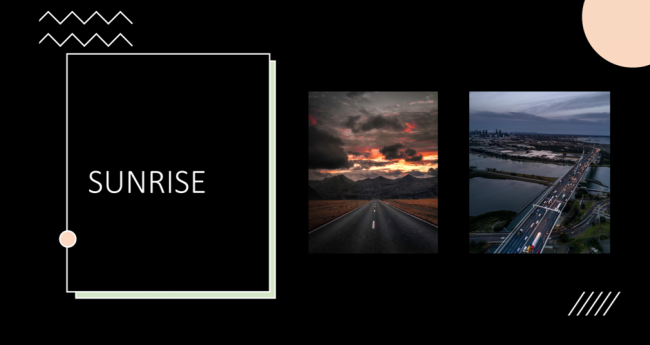 Short facts
Research area
Safety performance evaluation
Partners
Chalmers University of Technology
RISE
Other EU partners (see project description)